If you're ever on the west coast, you should drop by Morro Bay, CA. This location is best known for its volcanic plug, hardened magma within a vent on an active volcano. They call it Morro Rock.
There are many areas to explore, a variety of places to eat, and wildlife to see.
Sights
The first sight to see is the volcanic plug mentioned above. You can find a road called Coleman Drive that brings you right up to it. It stands at an elevation of 581 feet. I'm not sure if anyone is allowed to climb to the top, but I think it would be fun.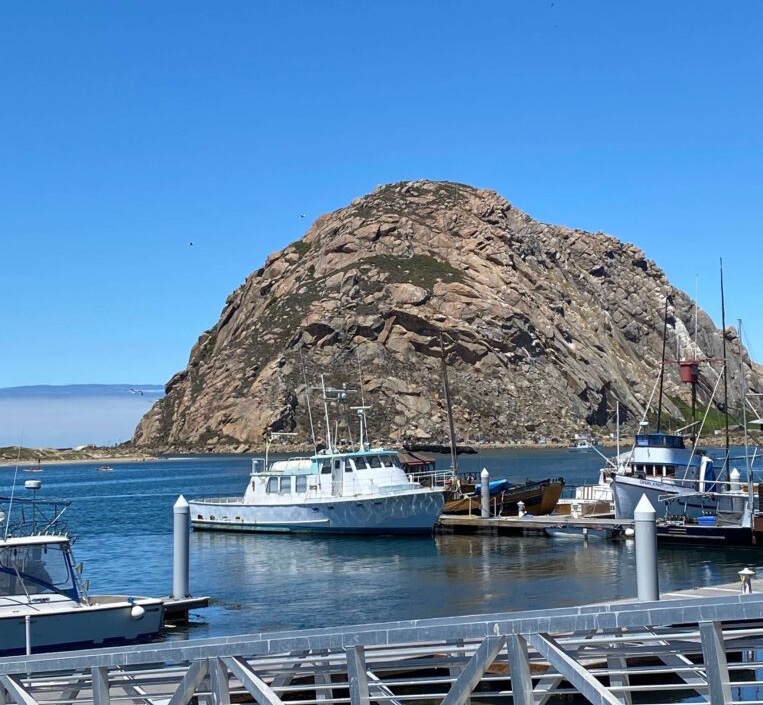 There were a few businesses renting out boats to go whale watching. If time wasn't against me, this is something I would have had on my to do list that day.
Another place I'd like to mention is the Morro Bay Maritime Museum. I didn't notice it until walking back to the bus. Like most museums, I'm sure there are plenty of interesting things to see inside. I'll have to remember to check it out if I return to Morro Bay.
Food
Who doesn't like food on their travels? There were many places serving up fresh sea food as well as other types of food. But anyone that knows me can tell you that I'm more of a burger kinda guy.
The House of Juju – By the Bay has a variety of burgers to choose from. I decided to try their Calamity Burger, a half pound burger topped with cheese, caramelized onions, sautéed mushrooms, and bacon. Roasted potatoes sounded good for my side, and chipotle sauce for dipping.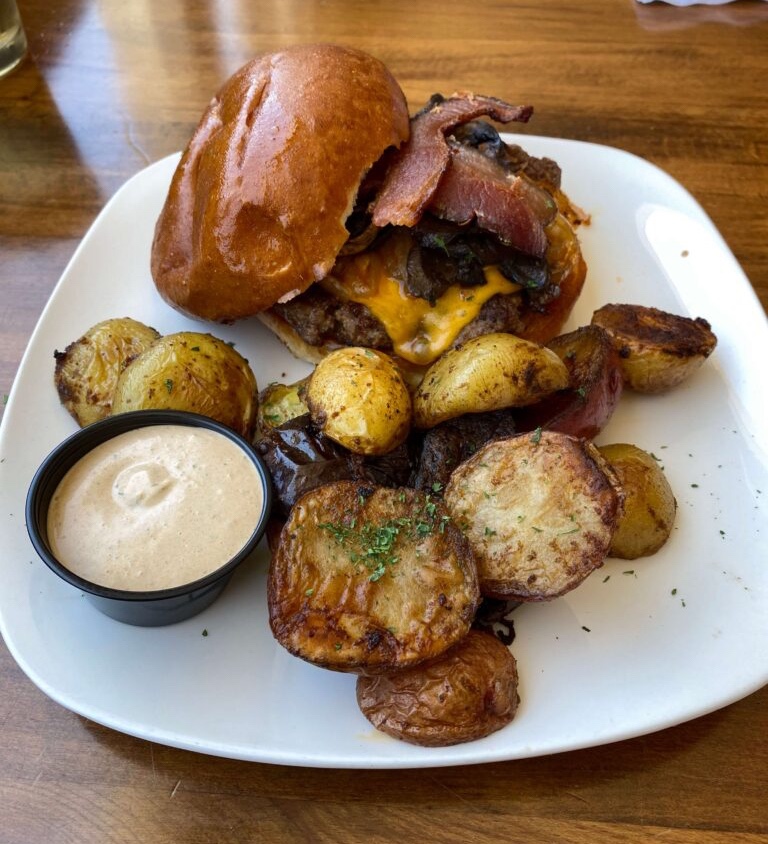 I really wanted to try the fish and chips from Lil' Hut, but I had already eaten at House of Juju. If I ever return, I'll be sure to give them a try. Interesting enough, they also have crabby patties, though I'm not sure I'd really be a fan.
We also stopped in at House of Jerky. They had all kinds of jerky, treats and souvenirs. The chocolate covered bacon seemed interesting, but I decided not to purchase it.
Wildlife
While visiting, I spotted several animals. Walking from where we parked, hummingbirds flew around the flowerbeds that lined the sidewalk. They didn't seem frightened as people walked by, I'm sure they're used to it.
As one would imagine, seagulls also lined the coast. I used to live in California a while back, and these birds I do not miss.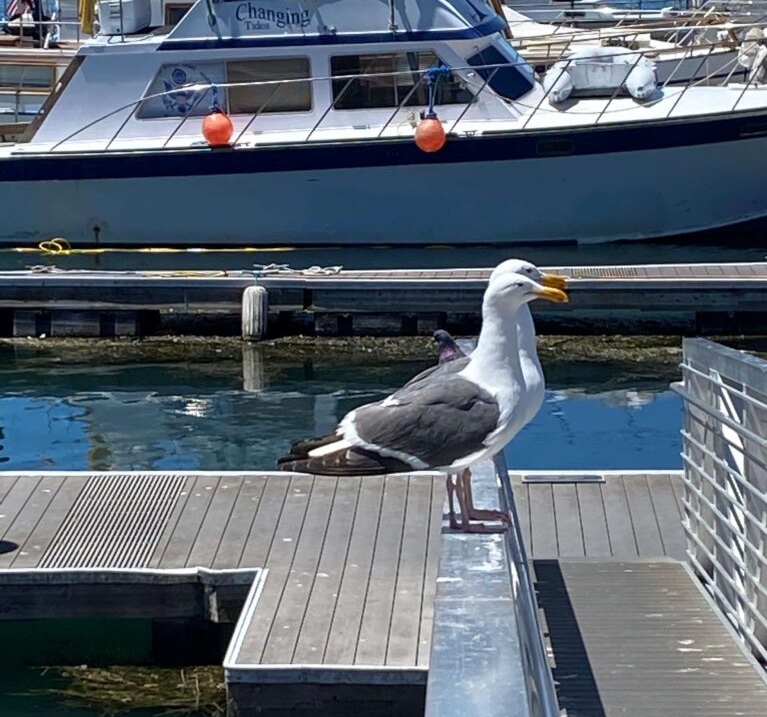 Next, some sea otters were floating on their backs along the shore. It was interesting to watch as they'd dive down to grab small fish and then return to floating on their backs to eat.
Finally, there were seals off in the distance on a floating platform. They were too far out for me to get a photo, but you could hear them barking at the people who were passing by on boats and kayaks.
Summary
Morro Bay is a great place to visit. The atmosphere had good vibes. There were many things to see, places to eat, and interesting wildlife. It's one of those coastal cities that you need more than a day to explore.