In September, I spent the entire month without social media. I'll admit, it was difficult at first. We pick up the phone to open these apps by habit, sometimes frequently. I've been guilty of it.
Here are a couple of things I recommend doing before starting this challenge. First, you may want to remove the icons from the Home Screen, or delete the apps until after it's over. Out of sight, out of mind. And second, find someone to accept the challenge with you, so you can hold each other accountable.
Here are some of the things I've noticed and accomplished with the time gained from the void of social media.
Family Time
The quality of family time improved. I was able to focus more on what was going on during activities and events. They noticed I was more involved in what we were doing.
We went fishing several times throughout the month. The kids enjoy fishing just as much as I do. I snapped several pictures of the fish that were caught. These pictures would've been posted to Facebook for friends and family to see. However, I resisted in doing so.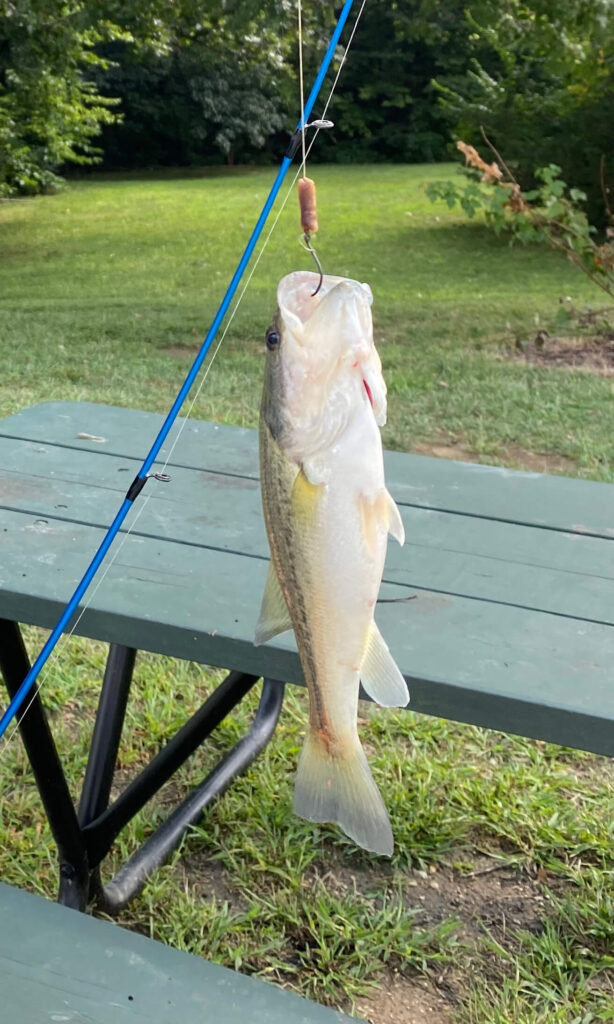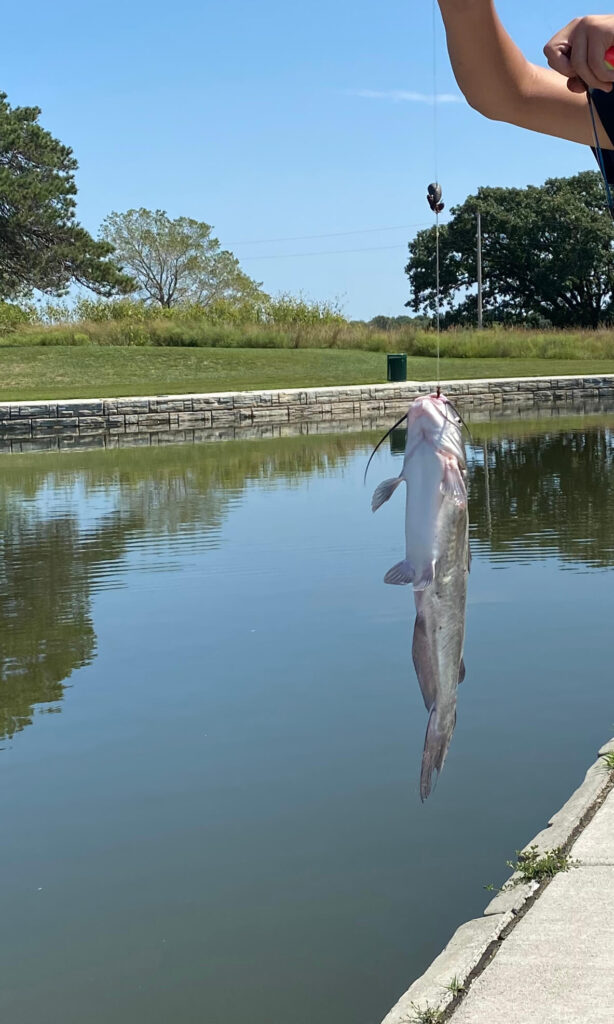 Some family members stayed with us for a weekend. We hosted another BBQ and spent time playing card games. It felt good to spend that time together without constantly checking up on Facebook posts or watching TikTok videos.
While playing card games, no one had to remind me that it was my turn while I'm looking down at my phone. And there were more conversations going while eating good food, than there were people on their phones.
We also went and stayed with family so that we could attend a volleyball game. Many people check their phones or even upload photos or videos during these kind of events. I know that I have. It takes away focus and attention from the event.
Afterwards, we played more card games and ate more good food. There was even time to write more of this blog post after everyone went to bed.
Procrastinate Less
Many of us procrastinate doing things around the house, myself included. Something is always needing to be done. Whether it be laundry, dishes, sweeping and mopping the floor, vacuuming, picking up kids toys; the list goes on.
In the evening, I would scroll through Facebook or watch videos on TikTok while cooking dinner. Usually while I'm waiting for water to boil, or the oven to heat up. And while scrolling, I might come across an image like the one below: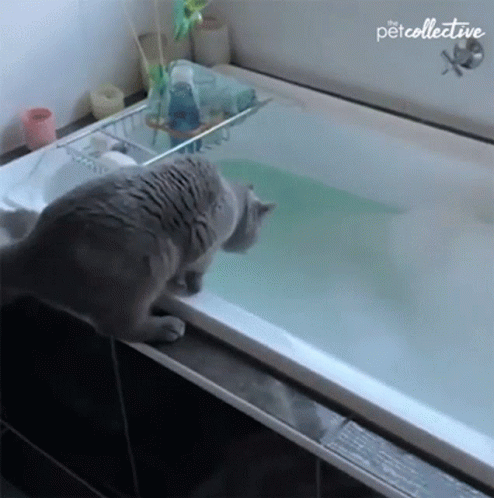 Whatever the case may be, I chose instead, to play music on my phone, and work on some kind of chore. Maybe it's washing dishes that the kids may have dirtied during the day. Or sweep the floor because play-doh fails to make it back in the container.
While waiting for the oven to heat up, I help the kids pick up the toys that they aren't playing with. I say help, because kids learn to take responsibility if you have them pick up their messes, rather than do it all for them. After that, there might be time to vacuum the living room before the oven reaches the set temperature.
Less Drama
You don't see as much drama after disconnecting from social media. Drama exists in every day life, but social media shows you drama that you wouldn't normally see otherwise.
For example, all the political BS. Unless you're reading or watching the news, you don't hear about any of it. I don't like talking about politics openly so I won't go into more detail.
All of the pandemic talks going around. We hear about it every day, even without social media. News articles appearing on MSN, Google News, Apple News, etc., they all contain plenty of talk about COVID-19 and it's variant counterparts. I care about my family and friends' health, but other things I don't really need to hear about involving the pandemic.
Also, the 'airing out of dirty laundry'. We've all been there at one point or another. Some things are just meant to stay private. A lot of the time, I'll just scroll on by this kind of drama. I don't need to take a side, and I don't need to be involved. I can't be the only one who feels this way.
Research
Research has taken up some of the free time during the day. Attempting to find my voice for blogging, figuring out what topics I enjoy talking about most, deciding what content you, the reader, would like to see.
I've also been looking for a blogging mentor. I don't have many friends that blog, which makes it difficult for me to find answers I'm looking for, or the kind of insights a mentor would have. You could say I'm on the path that a lot of bloggers end up on.
I'm almost sure that a lifestyle blog is where my focus should be. During this month, I finally decided to self host this blog and begin to make stuff happen.
Exercise
While I'm at work, during breaks I would sometimes sit in the break room looking through Facebook or Instagram. I've now filled this time with walking around the parking lot or the warehouse.
This is the only instance where I noticed social media was taking up some time that could be redirected for exercise.
Conclusion
Many of us have trouble seeing how much of our time is consumed by social media. Some of us use it to kill time, see how friends and family are doing, or for business.
After a month without checking social media, it's better to limit the time spent on social media, because more important things are right in front of you. I know I'm going to.
Thank you for reading. Please feel free to comment or share.